Wireless Director's Monitors
$240/day or $720/week
Other options available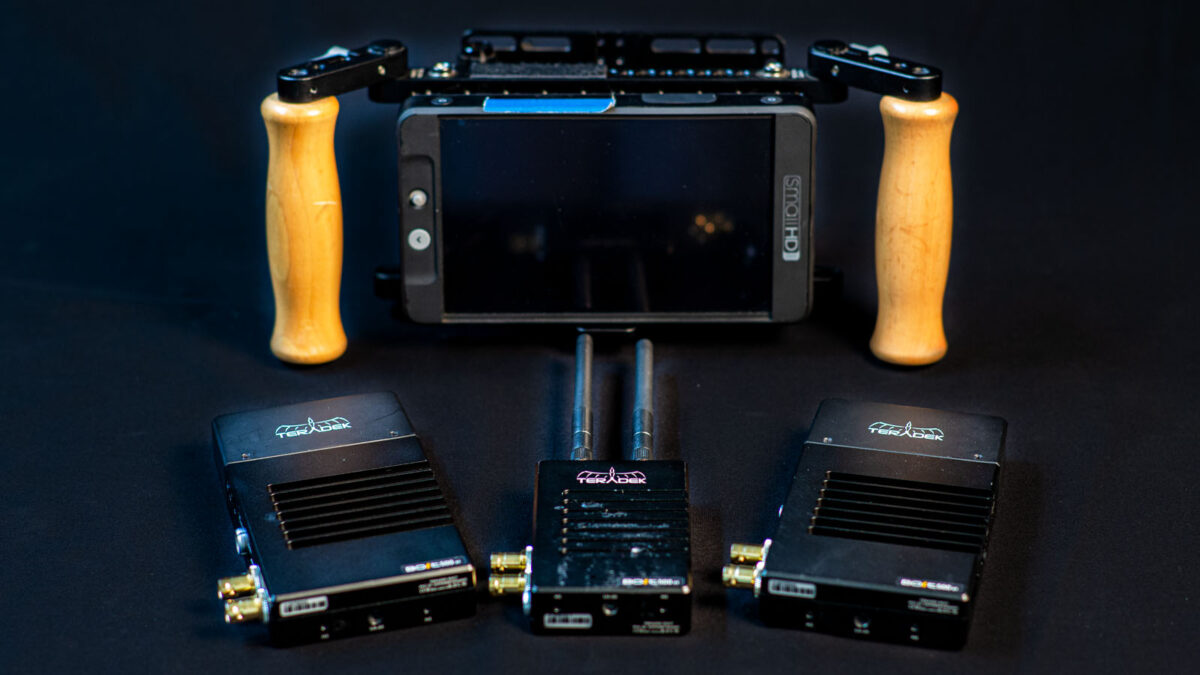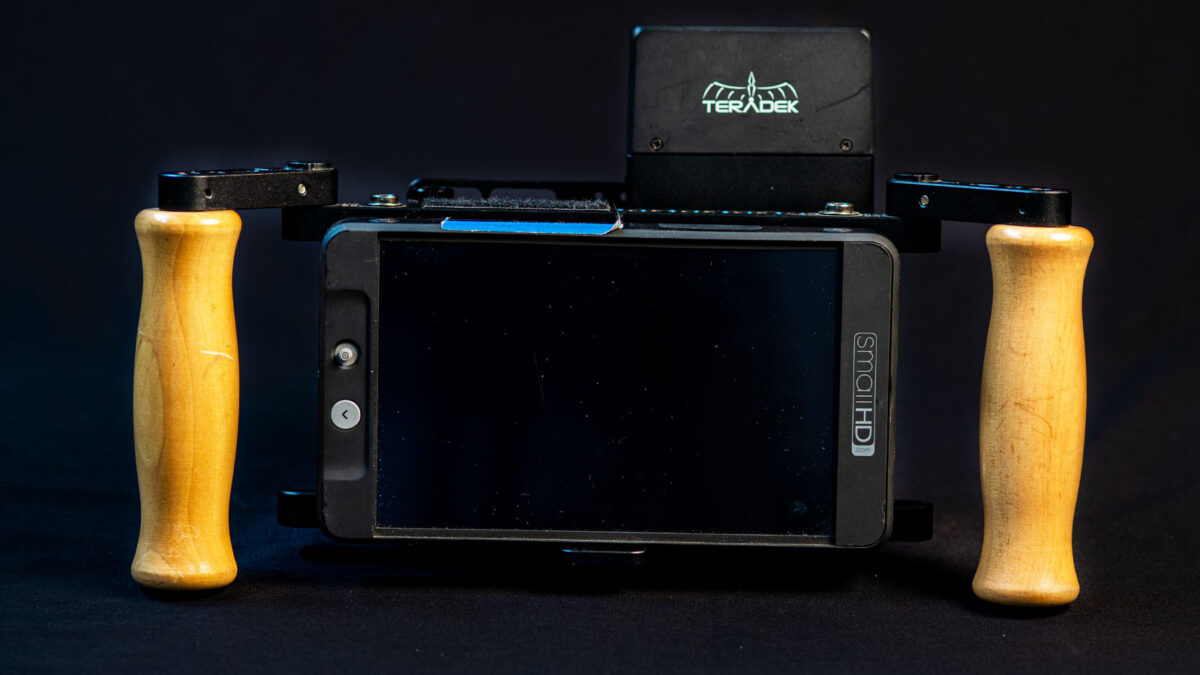 Package Includes:

SmallHD 702 Bright 7″ Monitor
Monitor Cage
Teradek Bolt 500/XT (1:1)
All necessary Cabling
2 Gold Mount Batteries
Gold Mount Battery Charger

Options and Accessories

Optional Teradek Receiver – $60/day or $180/week
– For an added wireless monitor
– Add up to 3 other receivers
I have 2 sets of these if needed for 2 camera setups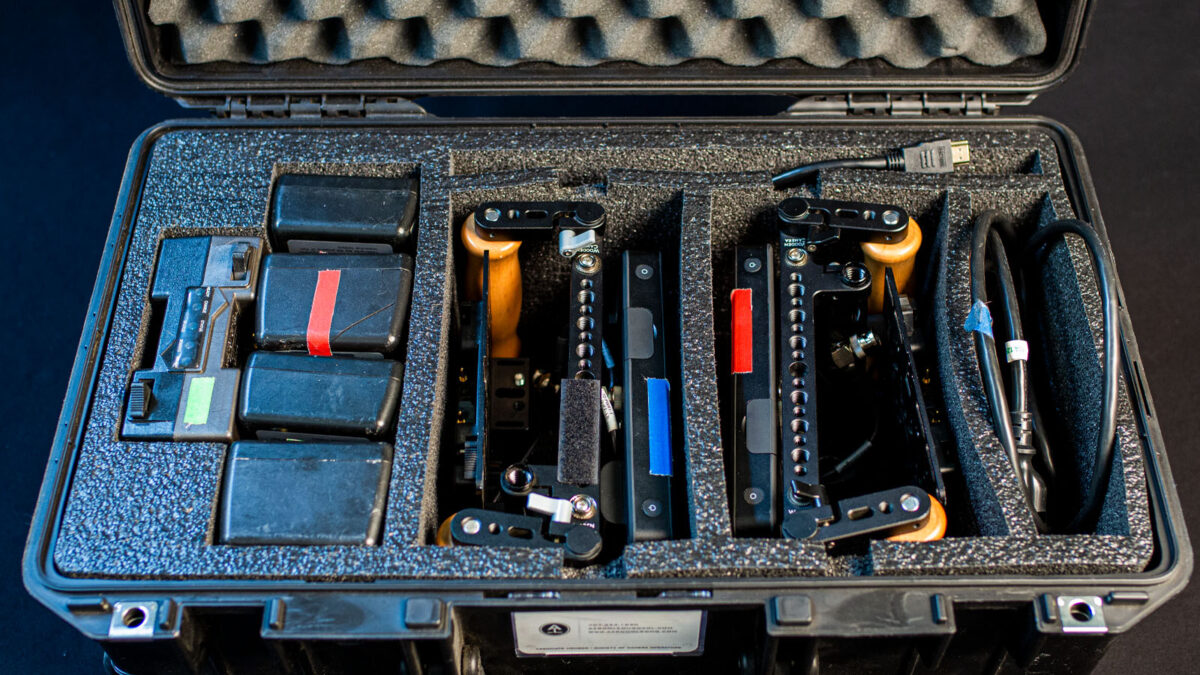 Some info taken from SmallHD and Teradek
SmallHD 702 Bright 7″ Monitor
The SmallHD 702 Bright On-Camera Monitor is not only very bright (at a 1000 cd/m² brightness) but also very sharp with a Full HD 1080p display and 1000:1 contrast ratio. Moreover, the LCD features optically bonded glass with anti-reflective coating. All this adds up to highly more accurate daylight visibility in high image quality, on a fairly large 7″ screen.
The 702 Bright offers HD-SDI and HDMI inputs and outputs, as well as a headphone jack for monitoring audio. It also has a store of monitoring features, including Waveform, custom LUT support, anamorphic de-squeeze, and audio meters. On top of everything, it runs on SmallHD's Page Builder OS, which is designed more like a production assistant than operating system. This system allows you to create up to 12 pages of favorite features and to toggle between these pages with the flick of the joystick button.
Key Features
1000 ck/m² brightness
Full HD 1080p Display
1000:1 Contrast Ratio
Optically Bonded Glass w/ Anti-Reflective Coating
179° viewing angle
Custom LUT support
Aircraft grade aluminum unibody
L-series and LP-E6 battery support via same integrated battery plates

HD-SDI and HDMI inputs and outputs
Headphone jack
Intuitive OS with up to 12 switchable pages of favorite features
Monitoring Features
Pixel Zoom: 2x and 4x with smooth pan via joystick button
Frame Guides
DSLR Scale (Canon, Nikon)
Custom Scale
Anamorphic De-Squeeze
Image Rotate (Manual/Automatic)
Image Flip (Manual/Automatic): Manual and Auto Flip
Cross Conversion
Focus Assist (Colors)
Peaking
False Color
Zebra (Multiple)
Waveform
RGB Parade
Histogram
Horizon Indicator
Image Capture (Individual and Time-Lapse)
Custom LUTS
LUT Downstream
LUT Import
Image Overlay
Audio Meters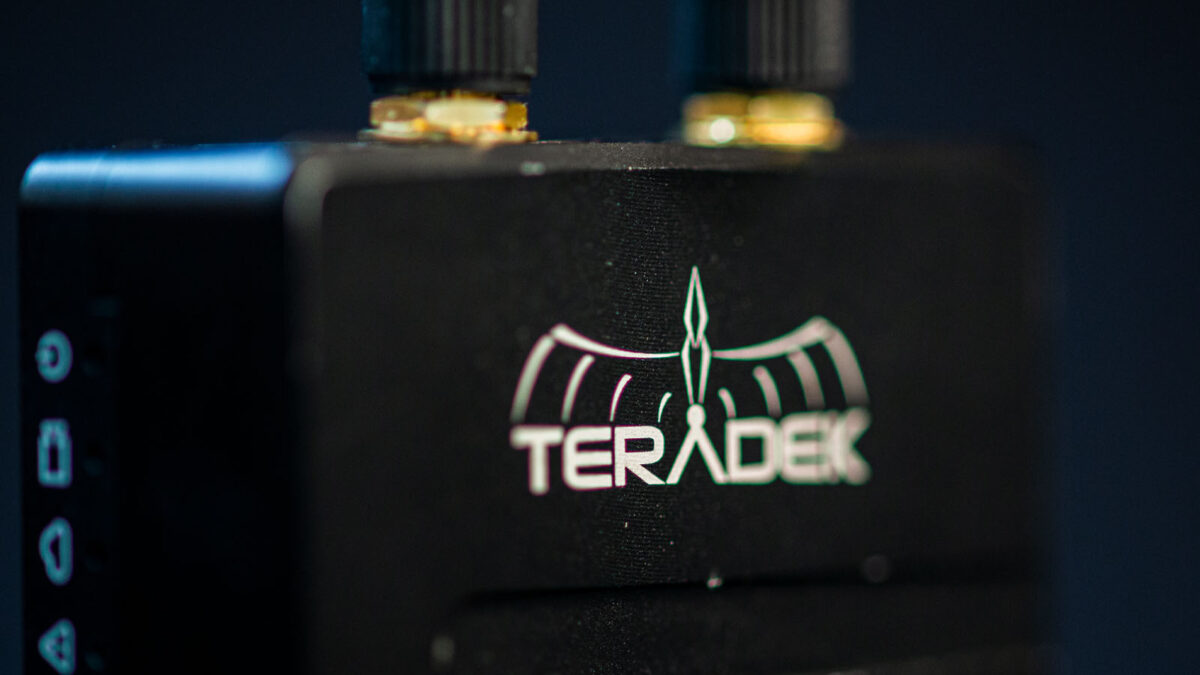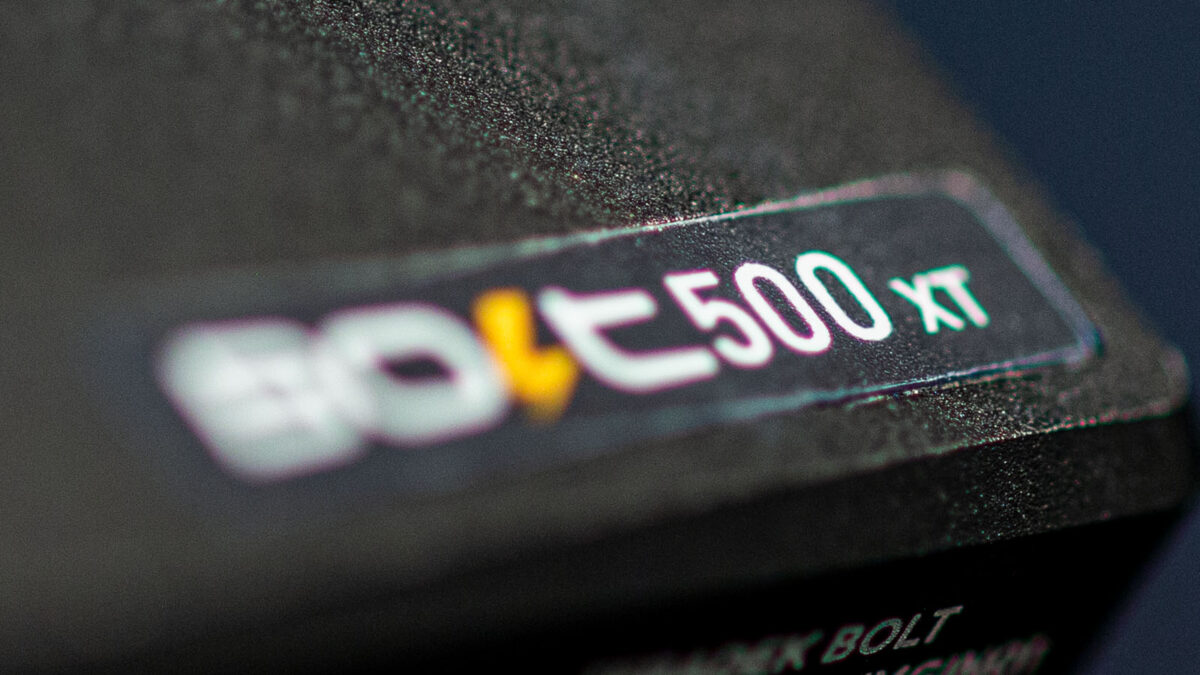 Teradek Bolt Pro 500/500XT
Horizon Indicator Image Capture (Individual and Time-LThe Teradek Bolt 500 XT 3G-SDI/HDMI Wireless Transmitter and Receiver Set includes one transmitter and one receiver. This enables you to immediately start transmitting up to 1080p60 video from either an SDI or HDMI source. The zero-latency transmitter/receiver pair features a 500′ line-of-site transmission distance. You can send and receive visually lossless 3G-video signals from a Bolt 500 transmitter with zero latency. The transmitter features cross conversion, so you take an SDI signal in and loop out either an SDI or HDMI signal to your on-camera monitor.

The receiver also features both SDI and HDMI outputs, and the system supports digital SD and HD signals. Although the inputs and outputs support a variety of HD signals in both 50 and 60 Hz standards, as well as 480i and 576i, only HDMI supports 480p and 576p. You can transmit up to three other 3rd-generation Bolt receivers as the transmitter can support up to four receivers. The built-in AES 128-bit encryption helps keep your transmitted video safe from prying eyes.
Key Features
Backward compatible with third-generation Bolt 500, 1000, 300, Sidekick II, and 703 Bolt
HDMI and 3G-SDI inputs, with 3G-SDI loop-through output on transmitter
SDI ancillary data support for metadata, timecode, and start/stop flags from certain camera manufacturers
1/4″-20, 3/8″-16, and ARRI rosette mounting points
Backward compatible with third-generation Bolt 500, 1000, 300, Sidekick II, and 703 Bolt
The receiver includes built-in cross conversion and Teradek's proprietary software utilities including a manual frequency-selection tool, 3D LUT engine, and a 5 GHz spectrum analyzer to keep an eye on interference in your area
OLED Screen with menu joystick navigation